Internet Players to LOOK OUT For

If you like to play poker online, check out some of the accomplishments of these players. If they are on your table then you'd best look out, but more than that - its interesting to see how well they've done and encouraging to see that you really can make a sucess out of the online game.
Joel "2FLY2TILT" Gordon
Having given up cash games to focus on tournaments, the British ex-tennis player's determination paid off as he bagged himself two WCOOP titles and the player of the year gong.
Ash "DYBYDX" Mason
Held in high regard by the British fraternity, Mason bagged a WCOOP bracelet - and a total haul of over $500,000 - in 2011
Jordan "Jymaster11" Young
A consistent threat in the online poker world, Youngs phenomenal year online saw him top in the PoketFives rankings for the first time in his career in May.
Kevin "Kevsteele" Steele
Lightening struck twice last year for British pro Kevin Steele as he captured two Sunday Million titles in the space of four months for a total profit of $297,630.
Charlie "JIZJOINT" Combes
Something of an unsung hero on the UK poker circuit, the former UBOC winner enjoyed his best ever year online in 2011
Mickey "mementmori" Peterson
Dan Smyth's tip for WSOP gold failed to deliver on the live stage, but blazed a phenomenal trail online and was duly rewarded with Red Spade status.
Kevin "ImaLuckSac" MacPhee
A consistLucSac by name, luck-sack by nature. Not only did Kevin MacPhee record another sensational year at the virtual felt, he became the current squeeze of Liv Boeree
Chris "Moorman1" Moorman
Those concerned that Chris Moorman may have forsaken his online background to pursue live success needn't have worried 2011 saw "Moorman1" cross the $7.5 million threshold. the boy rund good.
Evan "PURPLEPILLS99" Parks
A consist A virtual ever-present in the upper echelons of the online rankings. Evan Parks was at his clinical best in 2011 as he recorded another vastly profitable year
Thiago "TheDecano" Nishijima
A consist A vUndoubtedbly South Americas finest online player, the Brazilian won this year's UBOC $1 million championship in January and never looked back.
source:WPT Poker magazine
Poker Articles
Interview with Liv Boeree
Radion Frequency Identification Poker Tables
Some Internet Players to LOOK OUT for
Q+A With Phil Hellmuth
Matt Perrins Wins WSOP Bracelet 2011
Elky picks up bracelet in 7 card stud
Chris Moneymaker reflects since he won wsop
All in decisions in MTT poker
The changing nature of starting hands
The biggest mistake made in poker
Guide to MTT Poker
WSOP 2011 news
Zero Roulette
---
Visit The Play Poker page
---
Recommended Gaming Sites...
RED KINGS √POKER, √CASINO, √SPORTSBETTING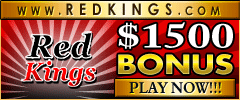 ---
SUPERCASINO UK - Play live on channel 5



LIVE ONLINE ROULTTE - PLAY ALONG ON TV
---