Guide to WSOP 2011
Guide to WSOP 2011 - The British Performance so far.
If the WSOP was anything like the Olympics, the British public would be baying for blood right now. The tabloids would be in a frenzy, the participants would be publicly shamed and Clive Woodward would be draughted in to create a poker super team for 2012 series, before being sacked for insubordination.
Fortunately, the tabloids don't follow poker too closely, as it's easy to feel let down by the British performance in Vegas this year after last years record haul of 5 bracelets, expectations were high. All the major city cliques like black belt poker and the poker farm had a house, and comradary was at an all-time high. But tournament poker is a funny old game.
Things certainly got off to a flyer with young star Jake Cody, who obliterated a high class field in the opening event, the 25k Heads Up championship, and sent the British rail into rapture.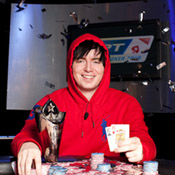 When Cody's best friend Matt Perrins proceeded to secure his own bracelet in a game he learnt on you tube that morning, getting 10 bracelets didn't seem that far fetched.


But that early promise was a mirage in the Nevada desert, and for the rest of the series Brits either didn't get the breaks or weren't playing their A games. It didn't matter if you were a Veteran like Pres Bansai, Romenelo, an established star like J P Kelly or Sam Tricket or a young hopeful like Jack Eilwood - the Brits couldn't quite get over the finishing line.
There were some near misses like Richard Ashby (who notched up two big final tables) and David Vampque (4th in the $1500 NLHE 6-max), while the preciously unknown Darren Woods made a name for himself with a 3rd Brit bracelet.
Perhaps the silver lining was the live awakening of Chris Moorman. Moormans place on online legend was secured a while ago, but in 4 years of trying he has never been able to deliver in live events. He gave himself chances to win in two 6 handed events but finished a nail biting second and third. Across the 54 side events he was the biggest money winner among the British contingent with over $1million.
But while the Brits may not have been on top in terms of the bracelets, when it came to out shouting, out drinking and out clowning everyone else, it could have been the most successful WSOP yet.

To be continued…
source- pokerplayermagazine
Poker Articles
Interview with Liv Boeree
Radion Frequency Identification Poker Tables
Some Internet Players to LOOK OUT for
Q+A With Phil Hellmuth
Matt Perrins Wins WSOP Bracelet 2011
Elky picks up bracelet in 7 card stud
Chris Moneymaker reflects since he won wsop
All in decisions in MTT poker
The changing nature of starting hands
The biggest mistake made in poker
Guide to MTT Poker
WSOP 2011 news
Zero Roulette
---
Visit The Play Poker page
---
Recommended Gaming Sites...
RED KINGS √POKER, √CASINO, √SPORTSBETTING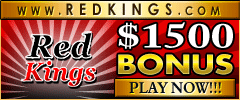 ---
SUPERCASINO UK - Play live on channel 5



LIVE ONLINE ROULTTE - PLAY ALONG ON TV
---
---

My pick of sites

Planet 7 for USA players
√ FREE $25 use code PLAYERSEDGE
√ Great interface
√ Live Customer Service
√ $10,000 match for high rollers

888 Casino for UK players
√ 365 Free Spins
√ 24 hr support
SuperCasino for UK players
√ up to £1000 bonus on signup
√ play live on channel 5

Europa Casino European Players
√ Live Dealers!
√ up to 100 euro matc
h
Partypoker
most regions (no USA players)
√ 100% match use code TPE500


Elky picks up bracelet in 7 card stud



Chris Moneymaker reflects since he won wsop

All in decisions in MTT poker

The changing nature of starting hands

The biggest mistake made in poker

Guide to MTT Poker
WSOP 2011 news
---
POKER ROOMS

3 Card Poker
A typical 3 card poker table
Order of Hands in 3 card poker
How to play 3 card poker
Ante bets
Pair Plus bets
Ante Bonus
Pair Plus Paytable
Dealer doesnt qualify
Summary
Strategy and Odds

Roulette
Basic roulette bets
Picture bets
The outsides
The dozens
The coloums
Straight ups/splits/corners
Street
Six line
Call bets
Blackjack
Using the end box
Playing statistically correct
Using the double
Counting cards
Texas Hold em Poker
The ranking hands of poker
Poker tournament play guide
Where to play Poker:-
Play poker free online